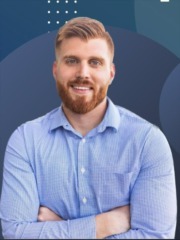 DPOR RE License #:
0225247911
Austin Lehman is a dedicated real estate agent with three years of experience in the industry. Prior to starting his career in real estate, Austin served in the US Navy, where he learned the importance of discipline, attention to detail, and dedication to serving others. These qualities have carried over into his work as a real estate agent, where he strives to provide the highest level of service to all of his clients.
As a father of two boys, Austin understands the unique challenges that military families face when it comes to buying and selling homes. He specializes in helping military families navigate the complex world of real estate, from finding the perfect home to securing the best possible price.
With a deep understanding of the needs and concerns of active duty military members and their families, Austin is dedicated to making the real estate process as smooth and stress-free as possible. He takes the time to listen to his clients' needs and works tirelessly to find the perfect home for each and every one of them.
Whether you're a first-time homebuyer or a seasoned real estate investor, Austin has the skills and experience to help you achieve your goals. With his unwavering commitment to excellence and his deep knowledge of the local market, Austin Lehman is the ideal real estate agent for anyone looking to buy or sell a home.