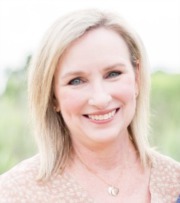 Unlicensed Assistant:
to Lynn Grimsley
Deb is originally from Iowa City, IA. She moved to Hampton Roads with her husband, Jim, in 2005 when he was stationed there with the US Navy.  After his retirement in 2008 they decided to make Hampton their permanent home to raise their family of six, two girls and two boys.  Deb's background before entering into the Real Estate business was in customer service and management. She prides herself in her time management, organization and attention to detail. Deb started working as Lynn Grimsley's Administrative Assistant in 2007. Her Mom and sister are both Real Estate Agents in Iowa so it was a natural fit for her.
In her free time, Deb loves spending time with her family, traveling and visiting new places, horseback riding, gardening and supporting her Iowa Hawkeyes. She is also passionate about all animals, big and small, especially her own 2 dogs and cat.